Business Hub Remote Management Platform
An integrated platform for layered security – delivered entirely through the cloud.
Manage IT security with one easy-to-use platform
The Avast Business Hub delivers robust security to IT service providers and MSPs that want the highest level of protection for their customers, in a way that is easy to implement and manage. It allows you to reduce overhead and cost while delivering comprehensive security.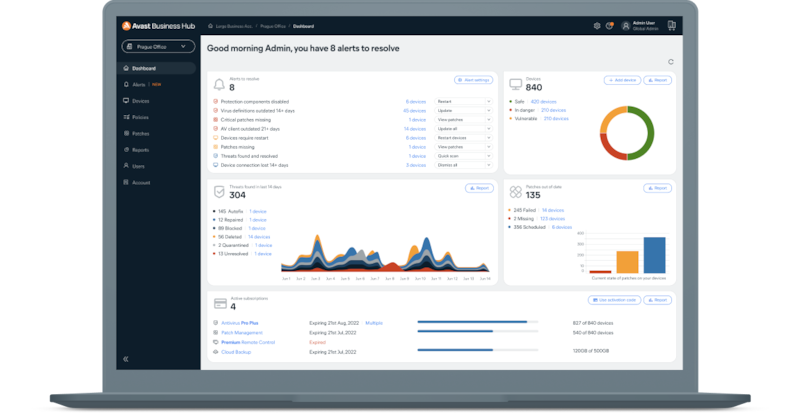 Easily manage security on multiple networks


Fill in the security gaps
Powerful, Fast, & Intuitive
Get unparalleled protection and visibility into your customers' networks from one integrated security platform.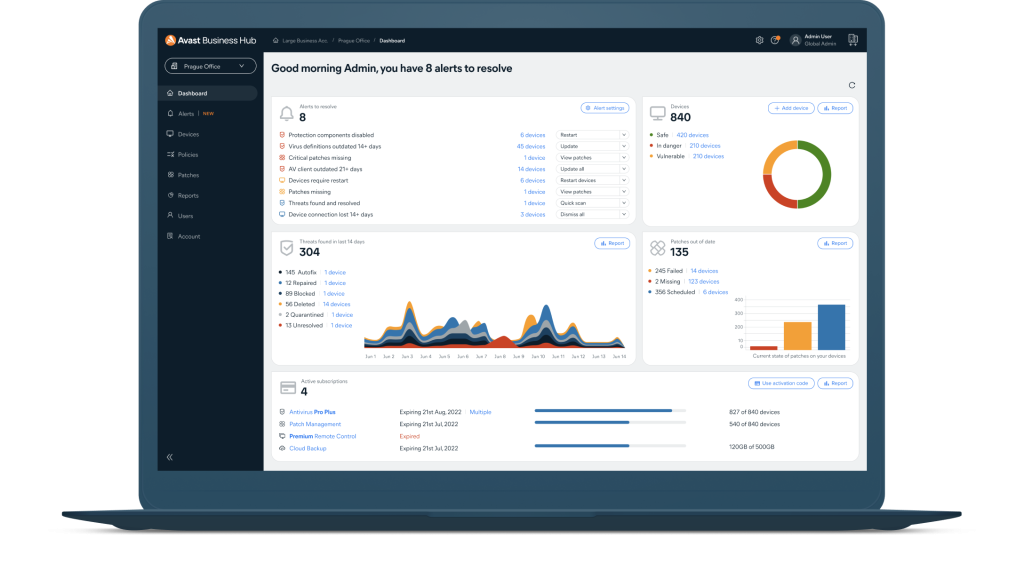 Easily manage all your Avast Business security solutions from one streamlined dashboard.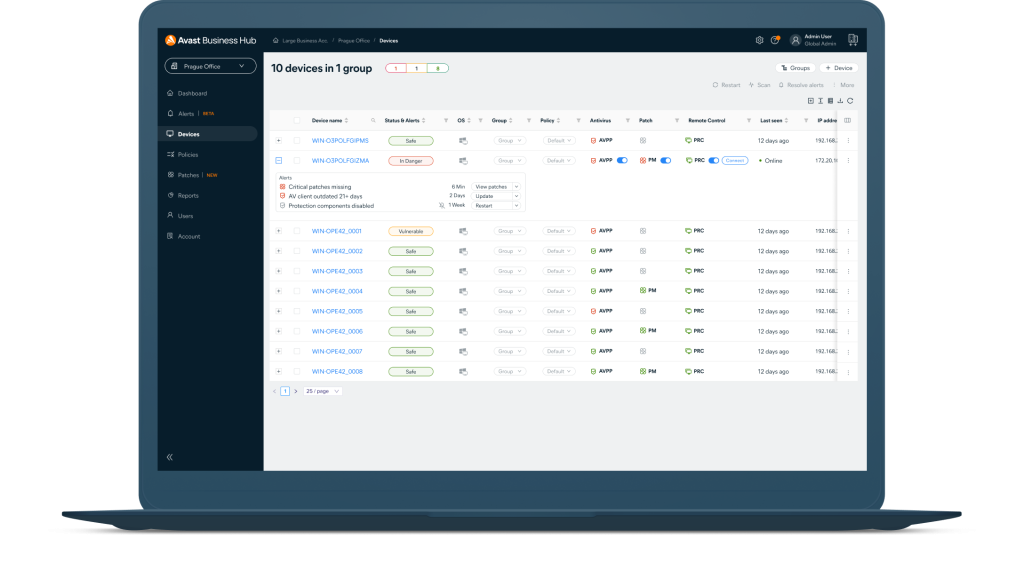 Manage security for all devices with the Business Hub agent. Policy changes will automatically configure themselves on the agent-controlled devices in real time, requiring less maintenance and making it easier to scale business operations.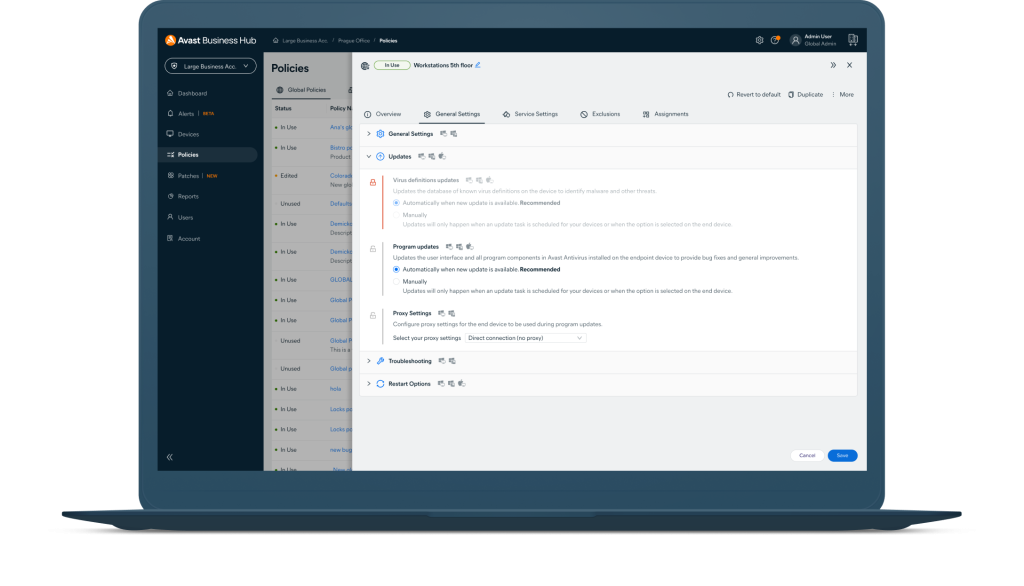 Customize virus definition updates, program updates, proxy settings, and so much more.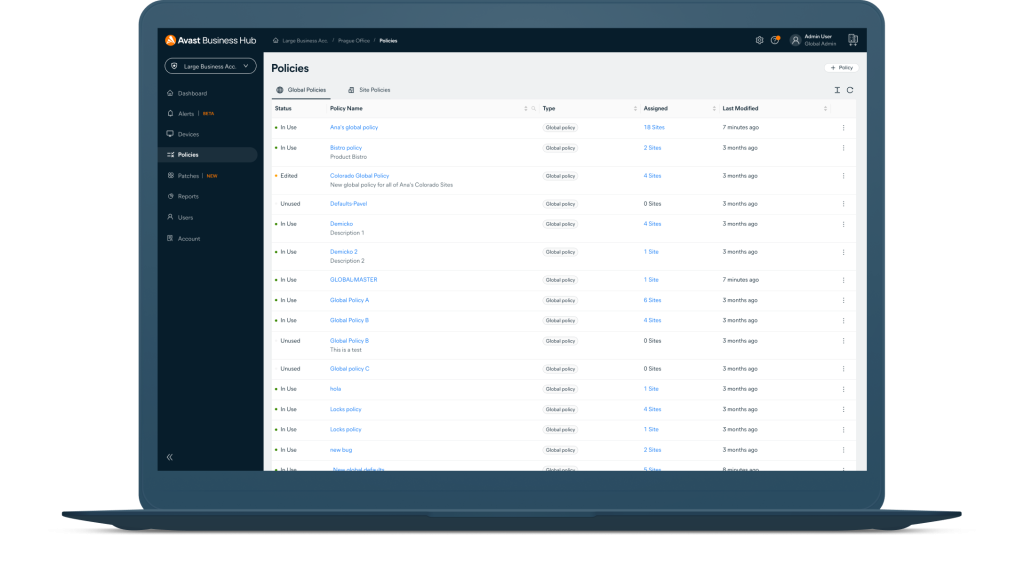 Apply commands across devices like scans, restarts, and more. Run commands automatically based on policy settings.
Monitor threats and deliver immediate support

Monitor threats from a single dashboard

Deploy unified, layered cybersecurity

Securely connect to any managed device

Gain increased visibility with Network Discovery



Device and policy management
Business Hub security services
Get a full range of security services that can be easily managed from one centralized platform.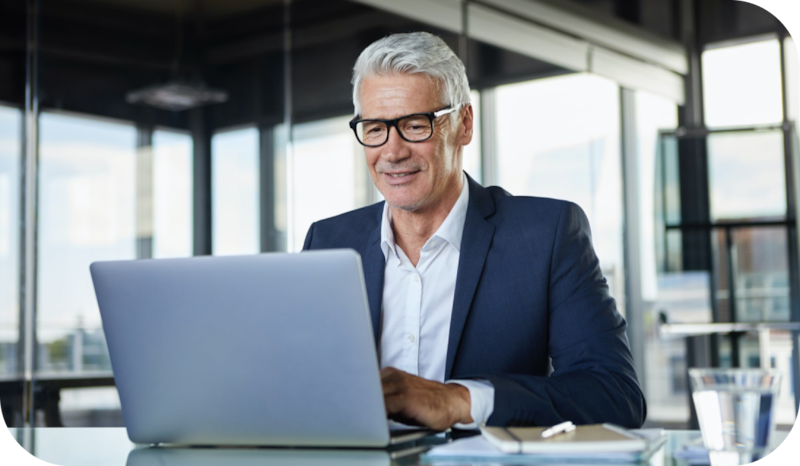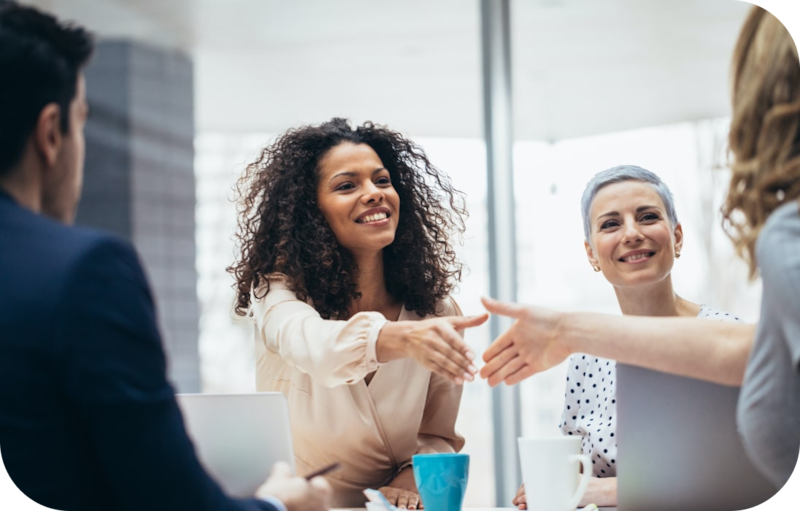 Partner with Avast Business
As an Avast Business partner, you'll have access to an award-winning portfolio of security solutions from one of the world's most recognized names in cybersecurity. Whether you're looking for endpoint protection products or managed security solutions, our Partner Program provides all the training, sales assets, and competitive information you need to succeed and grow your business.
Deliver complete security — all from one platform